freelance artist and patreon creator
PO BOX
Attn: hailiiz
Box 66025 Unicity
Winnipeg, Manitoba
CANADA R3K 2E7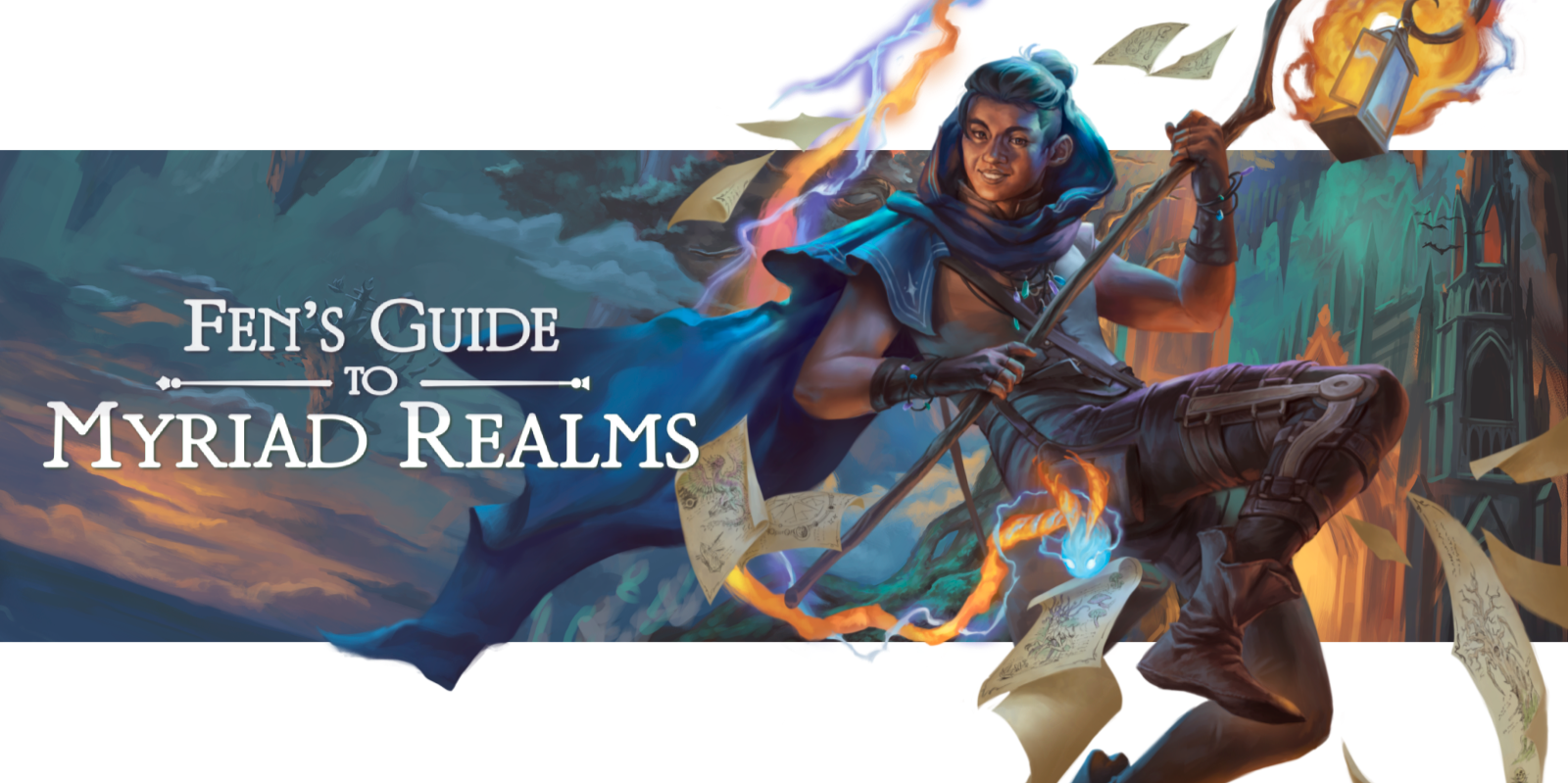 COMMISSION STATUS:
CLOSEDlast updated for June 22, 2023Commissions will be reopening later this year. Patrons will be the first to know when slots are available and will open on a slot basis.Stay tuned on Patreon or in the Discord for commission updates.
By ordering a commission from me,
you agree to these Terms and Conditions and I do not take any
responsibility if you have not read them.
TYPES OF COMMISSIONS:
I draw:
original characters
fantasy characters
NSFW (learning, please message to discuss.)
I don't draw:
NFT's
anthro (ears, tails and wings OK) (but please reach out to discuss as this is subject to change.)
Up for discussion:
Almost everything is up for discussion, even if you do not see examples.
Please do not hesitate to ask!
[ALL PRICES ARE PER 1 CHARACTER]
· • —– ٠ ✤ ٠ —– • ·
♡ ♡ ♡
FAQHow do you prioritize commission order?
I prioritize commercial & Patreon work first. Anything from the Commission Tiers on Patreon get bumped to the top and regular Patron's below that. Join me on Patreon to get first access to commissions at a cheaper price, along with the monthly print + sticker!
Only a few slots available at all times
Note: Patron's are bumped to the top of the month that they join. If my waitlist is out till August, you'd be top of the list in August! Commercial work is the first priority depending on due dates.
==How long does it usually take to get the commission done?==
Once a commission has been started, it can take me from 3 days to 3 weeks, depending on the level of detail and communication with the commissioner.
==All my prices include the high level of communication I put in with my commissioners to be able to create their characters exactly as they imagine. This is a very important part of my process. Commission work is teamwork, especially if you wish to have your character reach perfection! ♡==
I'm interested! What now?
Thank you! ♡
PATREON COMMISSIONERS:
If you are a Patreon of any tier, you have first access to my commissions, as well as 20% off!
Reach out to me via Patreon Messages to get started!
COMMERCIAL WORK:
Please contact me through email at
[email protected]
NON-COMMERCIAL WORK:
If you are a regular commission, a form will be made available to sign up when slots are open. Please stay tuned on the Patreon or in the Discord for commission slot updates!
Don't forget to check out my Terms & Conditions before
commissioning me! ♡
♡ Thank you for reading! ♡
Patreon Discounts
Patreon's recieve a 20% discount on commissions done outside of the Patreon.
To recieve this discount, contact me through Patreon messages first!
Patreon Commission Tier
Icon commissions are available strictly through the Patreon.
Only 3 available per month
$200USD
iconic haidra goose
Receive one fully detailed icon commission each month that you are in this tier! No added charges on top of the tier price!
Please note: Icons are from about the collarbones/shoulder and up. No hands or weapons to be included unless decided by the artist. Other creatures such as familiars are not permitted unless discussed prior and would cost an extra charge.
Hardcore mech (but willing to discuss prior to grabbing this tier.)
Animal characters (but willing to discuss prior to grabbing this tier.)
Visit the Patreon to see more and join!
Icon Commission Example
WHY GRAB AN ICON COMMISSION?Perfect for TTRPG tokens.Perfect for social media icons.Please note: This commission is not included in the 20% Patreon commission deals, as those are for outside Patreon commissions.
I am willing to discuss discounts for multiple pieces (such as portraits for a D&D party), however, there is no discounts for multiple characters in one photo at this time.
What else do you receive in this tier?
- Receive one fully detailed icon commission eachmonth that you are in this tier!
- You will receive: HQ images with and without the hailiiz logo, along with the process video if you so wish!
- Receive the monthly hand signed & numbered postcard print each month by mail!
- Receive the monthly sticker from each month by mail!
- Access to polls
- Access to our private discord channel & special role!
- Patreon exclusive dibs to original pieces for sale
- Desktop & Phone Wallpapers
- Early access to my art
- Patreon Exclusive Tutorials
- Access to the Tutorial Archives
- WIP's, sketches & step-by-steps
- 10% off code for my shop
- 20% off commissions
- Access to my private Discord chat
A huge, gigantic, mega thank-you!
Please feel free to contact me ahead of time to verify I will take your commission if you are concerned ♡
SKETCH COMMISSIONS
Icon: $45USD
starts just below the collarbone + great for tokens!
size: 3811 x 4500px 350 DPI
Bust: $55USD
Approximately ends at hip to chest, depending on posing and design
size: 3605 x 4500px 350 DPI
Daily Bust Sketch Commissions
I am now offering messy, artistic freedom bust sketch
commissions for a lesser cost!I am hoping to do these almost daily, one a day,
to help improve my abilities and pay off my braces!
Price: $50 USD / 20% off for
Patrons + Twitch Subs with proof of subscription!Please be sure to have a hefty supply of refs!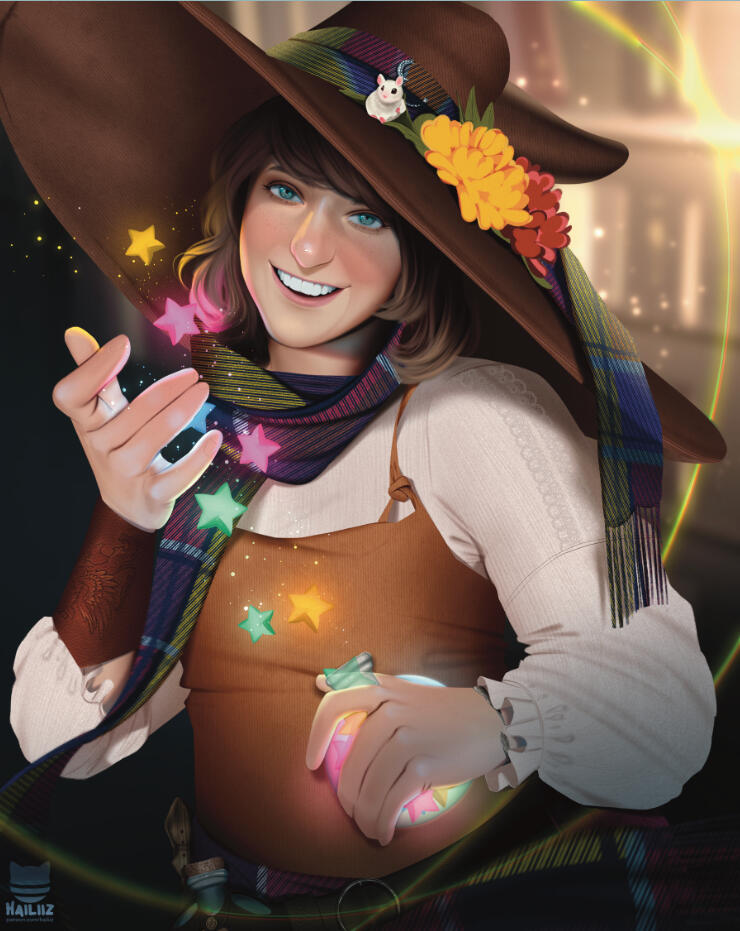 Half Body: $80USD
starts approximately above the knees
size: 3605 x 4500px 350 DPI
♡ You can request a time-lapse video that is autogenerated with procreate for an extra cost of $15USD ♡
LINE ART COMMISSIONS
Icon: $55USD
starts just below the collarbone + great for tokens!
size: 3811 x 4500px 350 DPI
Bust: $65USD
Approximately ends at hip to chest, depending on posing and design
size: 3605 x 4500px 350 DPI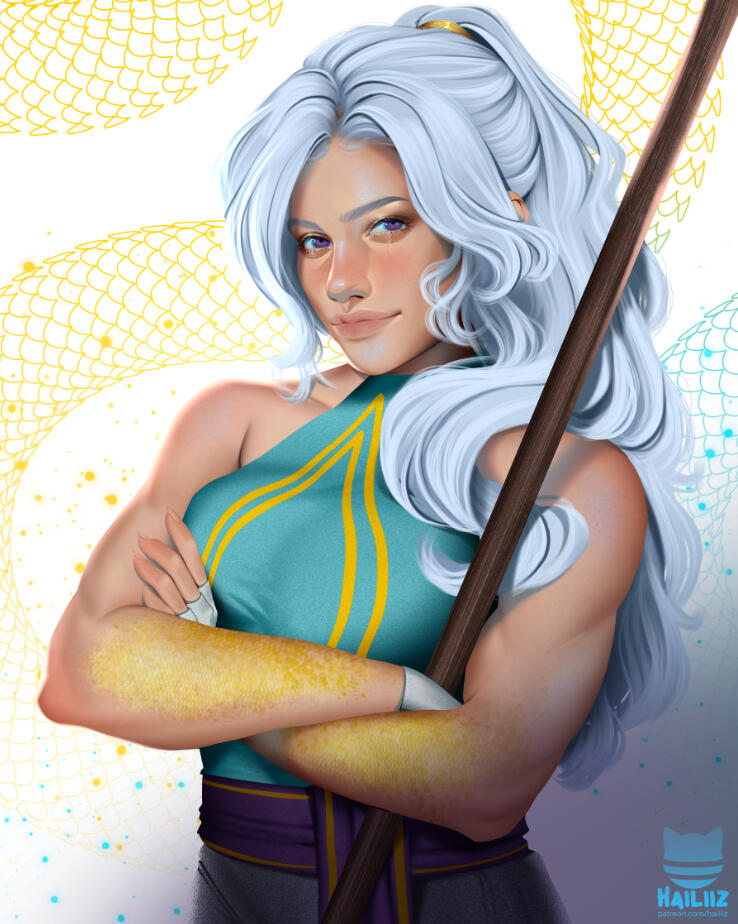 Half Body: $95USD
starts approximately above the knees
size: 3605 x 4500px 350 DPI
You are welcome to colour these in yourself! All I ask is you share
the logo'd version when you post and tag me for the linework! :)
♡ You can request a time-lapse video that is autogenerated with procreate for an extra cost of $15USD ♡
FULLY DETAILED COMMISSIONS
CURRENTLY ON SALE
All fully detailed commissions are on sale for base price costs.
This means no additional costs for accessories, etc.
Only additives will be if there is an extra being in your artwork.
ex: familiar
Icon: $200USD
starts just below the collarbone + great for tokens!
size: 4000 x 4000 or 3605 x 4500 | 350 DPI
**This commission is only available through the Patreon. Please click the button below for more information on Icon commissions.
♡ You can request a time-lapse video for an extra cost of $15USD ♡
♡ HAILIIZ TERMS AND CONDITIONS ♡
Please visit my Commission Info page to find out how to commission me & my prices!
** GENERAL TERMS**
♡ Prices are subject to change based on requirement.
♡ I have the right to reject any order that I do not feel comfortable drawing for any reason.
♡ If you want a commission for commercial use please see the commercial fees section.
♡ Commission work may be done during live streams on twitch or TikTok. If you have any reason to not allow this, this must be mentioned before commissioning me.
♡ I will ask you for a lot of references. Please be prepared to supply references for every piece of your artwork so we can create exactly what you imagine. You can send me a dropbox folder, google drive folder, imgur link, pinterest, etc.
Please have your references as organized and titled as possible. Eg. 'Hair Colour' or 'Face Claim'.
This can include images from pose, hairstyle, colours, notes regarding your character, etc! I want everything. Do not be afraid to spam once we get started. I will ask this of you.
This helps the possibility of creating your artwork exactly as you imagine! Bringing your character to life that you designed is my ultimate goal!
** PROCESS + DELIVERY**
♡ Commissions start with a discussion going over your character. You will then be quoted and when the quote is approved you will be invoiced. Payment is not required until closer to your time in the queue. See payment for more info.
♡ The files you receive: HQ photo with and without my logo on it. You are required to use the logo version when posting online. Note that there is no physical product.
♡ Timeline is subject to change, however, a commissioner will always be updated during changes. You can view my waitlist here
♡ I will notify you when we are getting started. Once the commission has been started, you will no longer be permitted to a refund. See the refunds + cancellations section for more details.
♡ While I'm working on your commission I will be in very consistent contact with you. Commission work is teamwork. This is how we can create your character exactly as you envision.
♡ Failure to stay in contact will result in late commission work. I send all steps for approval and more. This is one reason I have higher pricing, thanks to some lovely commissioners who told me this is not uncommon, lol.
♡ You can request a time-lapse video that is autogenerated with procreate for an extra cost of $15USD ♡
** PAYMENT**
♡ Only accepting $USD through PayPal.
♡ Commissions will only be accepted with 100% payment before we start. As I do not expect any payment till right before we begin at the latest. I do not require any payment to be in the queue. :)
♡ If payment is not received as we get closer, I will contact you to check up, however, it is always helpful if you can keep an eye on the waitlist! I usually work on a couple at a time so I recommend sending payment by the time you are 2nd or 3rd in line!
♡ Because I don't require payment until we start, I no longer take 50/50 as 100% of payment is required before starting.
Don't send me any payment before I have agreed to give you a slot and requested you to send me the payment as I must invoice you through PayPal for my tax man. ♡
** REVISIONS**
♡ A fee will be added if you want something changed on the final drawing - unless, of course, a misunderstanding from my side has been made. I do my best to always be communicative and go through every last detail to avoid this.
♡ If you wish for me to change something in the drawing you have previously approved, I will charge you a fee to change it. The amount of the extra charge depends on the change you want me to make. Minor changes are allowed with no extra fee.
Major eg: Pose Change / Minor eg: colour change.
♡ If your reference is unclear to start with and you refuse to improve them, changes will come at an extra charge.
** COPYRIGHT + USAGE**
I, hailiiz (the artist), claim the rights to the produced drawing, not the buyer.
Therefore I am allowed to use the artwork to:
Promote myself with it everywhere

Display it everywhere to my liking (website, social media, etc.)

Post it wherever I want.
Please note: If you have any reasons against this, I am absolutely willing to discuss it beforehand.
The buyer is allowed to:
Use the commissioned piece for personal use (you can upload it on all your social media platform, forums, etc. as long as it includes the image with my logo and credit)

Print the artwork for personal use and claim the character(s) as their own, but not the artwork itself.
The following is considered copyright infringement:
Reproducing / using the copyrighted artwork commercially; means making money off it in any way.

Claiming the artwork as your own.

Using the non-logo supplied image when posting online.

Altering the artwork without my consent.

Using the artowork for anything relating to NFT's.

Use for AI artworks in all forms.
** COMMERCIAL FEES**
If you wish to purchase the rights to a completed image, you will have to pay a monetization fee or a rights fee.
A monetization fee allows you to use it on monetized streaming platforms such as twitch or youtube.
A rights fee gives you all rights to the image for resale. This means you can use it for stickers, shirts, streams, etc depending on which fee you have paid for.
==Character Art for Monetized Streaming==
Price of your commission x0.15.
This means you can use the art without credit for your TTRPG monetized streams!Ex. $250 commission x 1.15 = $287.50 (Meaning your rights fee is $37.50)
~If you wish to purchase monetized streaming character art from me that was not commissioned, please reach out for a fee cost. I do NOT consent to my original character art being used without rights being discussed prior.~
Full Rights for Commercial Resale
Price of your commission x2.
This means you can use this work for streams and your merch without the artist (myself, hailiiz) receiving any income from your sales.This does not give you the right to use for NFT's or AI related artwork. I do not condone this, ever, with my works.
Ex. $250 commission x 2 = $500 (Meaning your rights fee is $250)
**NOTE: **
If the buyer breaks any of the points stated in my Terms + Conditions they will lose all the aforementioned rights to the artwork commissioned by me, hailiiz (the artist), and I will have the right to profit further from the commissioned artwork in any way I see fit. If you have a problem with any of these statements, then you must discuss with me prior to paying your commissioned piece.
** CLIENT SATISFACTION**
♡ I will do everything I can to make my clients happy!
♡ If you have a problem with anything in regards to the commissioned piece please tell me right away so we can find a solution together.
** REFUNDS AND CANCELLATIONS**
♡ The buyer is not allowed a refund once I have started working on the commission. If we stop midway due to an issue regarding the artwork, we can discuss a partial refund depending on where we are at in the artwork stage.
♡ If, for any reason, I am unable to start your commission within your timeline (discussed during the process and viewed on the waitlist, you will receive a full refund if requested.
♡ If you cancel your order before I started it, you will receive a full refund.
♡ If you are getting a refund, please do not request a Paypal chargeback. I will transfer the money back to you myself.
IMPORTANT:
If you request a Paypal chargeback at any point when you were not allowed to ask for a refund you will lose all aforementioned rights to the commissioned piece and I will have the full right to profit further from it in any way. I will decline the chargeback and supply Paypal with our conversations in which we talk about the commission as evidence that I have completed work for you. Furthermore, you will be blacklisted from commissioning me again.
TLDR: don't be stinky ♡
I draw:
original characters
fantasy characters
tasteful NSFW
I don't draw:
NFT's
extreme NSFW
anthro (no experience... yet.)
Up for discussion:
armour
mech
masculine/male characters
irl people
gore
Please do not hesitate to ask!
==WHAT DO YOU USE TO DRAW?==
I currently draw on an iPad Pro 12.9inch 3rd edition with a 2nd generation Apple Pencil. I do not currently use a screen protector.
**DO YOU HAVE TUTORIALS?
** I do! You can access all my tutorials by joining the Digital Besties tier on Patreon! Joining will give you access to all digital content ever posted. This includes tutorials, wallpapers & so much more!
**WHAT BRUSHES DO YOU USE?
** I use a handful of brushes! Most importantly, I use plenty of Procreate standard brushes.
I have also purchase a large handful from [Creative Market] & I highly reccommend checking them out!
The only brush that is my own is my hailiiz sketch brush! I use this for many parts of my works including sketching, line art, hair and details! You can find this in my Etsy Shop!
I currently have a Patreon Only PDF with a list of my brushes + what I use them for. However, if you catch me on stream I will not gate keep the answers! This was a request mini tutorial from Patreon! You can access it here!
I also absolutely adore HeyMaryJean's brushes, which you can find on her Gumroad!
Lastly, I really love the brushes that RossDraws has put out! You can find his tutorials, brushes and more here!
**CAN YOU DRAW ME?
** As I need to pay the bills and feed my cat (lol), I currently only take commission work. The process is selective but please check out my Commission Info for more info!
**HOW LONG HAVE YOU BEEN DRAWING?
**I was always 'an artsy kid', drawing eyes in class and what not. However, in 2017, after a very rough time, I decided I wanted to pursue my passion and become an artist. I am completely self taught and started the process in 2017.
♡ I am so proud and happy to announce that as of September 15, 2022, thanks to the help of my Patron's and Commissioners, I was able to quit my toxic job and work full time, following my dreams as an artist. ♡
**HOW LONG DOES ONE PIECE TAKE?
**My art can range from 3 hours to 20! It all depends on the level of detail.
**CAN WE USE YOUR ART FOR PROFILE PICTURES?
**This is a great question! As long as you have 'pfp: @hailiiz' in your bio to give credit AND it is not artwork that someone else commissioned me to draw (I will always state if an art piece is a commission) then you're ok to use it for your profile or pfp.
However, I would be honoured if you would consider sending in a tip! Though this is not necessary, hehe.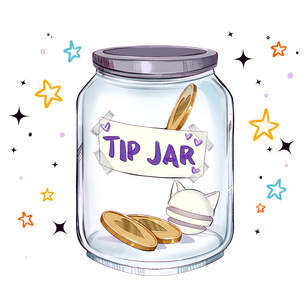 **HOW DID YOU FIND YOUR STYLE?
**Finding your style is something I have ranted about a few times! Style not only comes with time but with repetition and learning how you like to draw.
Despite having artists tell me they 'don't have a style', I often can easily tell that the artwork is theirs!
You can find my YouTube video discussing style here!
**WHAT MADE YOU DECIDE TO START DOING FREELANCE WORK?
**From 2015, I worked in toxic jobs. This included harrassment, gas lighting and racism that was ignored. (Racism was not directed at me, but any concerns were ignored of scoffed at.)
In December of 2017, I had just about given up at my life. I was posting art online but with work and the depression that followed, I could not see any yellow in my future.
Later in the month, the hilarious and kind Jessica Nigri had made a post looking for an artist for her Patreon that month. I had entered in a photo but did not have much hope.
That day, I had called in sick as I had health issues due to my stress and depression. I was on my couch and woke up to Jessica in my DM's.
After that day, I saw hope and pushed harder to reach my dreams as an artist, as well as to get out of toxic office spaces. I am so thankful to Jessica for that day and her kindness has continued to this day. ♡
**==HOW DID YOU GROW YOUR FOLLOWING?
== ~How did you grow your following overtime? Was there a sudden uptick of growth, or was it a slow burn?~
Absolute slow burn. It still continues and I have been keeping my eyes peeled for any tips for growth!
Instagram
Continous and forever slow burn. However, I did notive recently that posting a reel every other day has helped that uptick!
Twitter
Honestly, no clue, I just post and I am much more chill here, lol.
TikTok
This one was pretty sudden. I notice that if your video's have similar vibes and niche it can really help! Grow interest, dont use a lot of text and when you post, run away lol.
Twitch
This one comes with time and dedication to consistent streams. Once I am consistent I find this helps a lot! Also having a nice clean stream with cam, voice and a good look!
YouTube
This one is so haaaaard, haaalp!
I JUST made it to 1k a little while ago. I definitely notice its best when I am consistent but also utilizing their Shorts feautre!
**HOW LONG HAVE YOU BEEN DRAWING?
** I have always been an artsy kid but did not start taking it seriously until 2017 when I decided to pursue art full time and self teaching!
**WHAT INSPIRED YOU TO GET INTO ART?
** Working for myself, away from the toxic environments of office space. I had hit an all time low in my life and saw the possibility of turning my favourite thing to do into my dream job!
**HOW DO YOU FIND INSPIRATION?
** Colour pallets and photos with beautiful silhouettes! These are my favourite things that create inspiration for a new piece!
**HOW DO YOU START YOUR DRAWINGS?
** I often start with a pose idea and then decide if its fan art of something original as I go! If it is commission work or a specific fan art, I usually Frankenstein a reference idea together!
**WHAT IS YOUR PRICE FOR A BOOK COVER?
** This all depends on the design! Please reach out to me to discuss if this is something that interests you!Lastly, please keep in mind that many publishers prefer to find their own artist! So if you are not self publishing, please discuss with your publisher prior.
Thanks to the hailiiz community, hailiiz was able to get her dream office chair from TechniSport!
Purchasing through the hailiiz links or using the coupon code gives you 10% OFF as well as helps hailiiz earn with TechniSport!
Here you can find public reviews by hailiiz commissioners!If you wish to fill out a review form from a previous commission, please click here!
**== @Diamond.Dust.Dice
**==
⭐⭐⭐⭐⭐
Excellent customer service, speedy process and stunning artwork. 10/10 would recommend to everyone.
**== @lw_cora
**==
⭐⭐⭐⭐⭐
Amazing detail and quality, from clothing texture, to hair, lighting, and every freckle. I actually really have to compliment the leather belt for how real it looks, right down to the stitching and wear. You captured my vision of her character perfectly and I'm ecstatic! It was so worth it. You're also top-notch at communication and friendliness :D I would definitely recommend you as a character artist and come back for future commissions!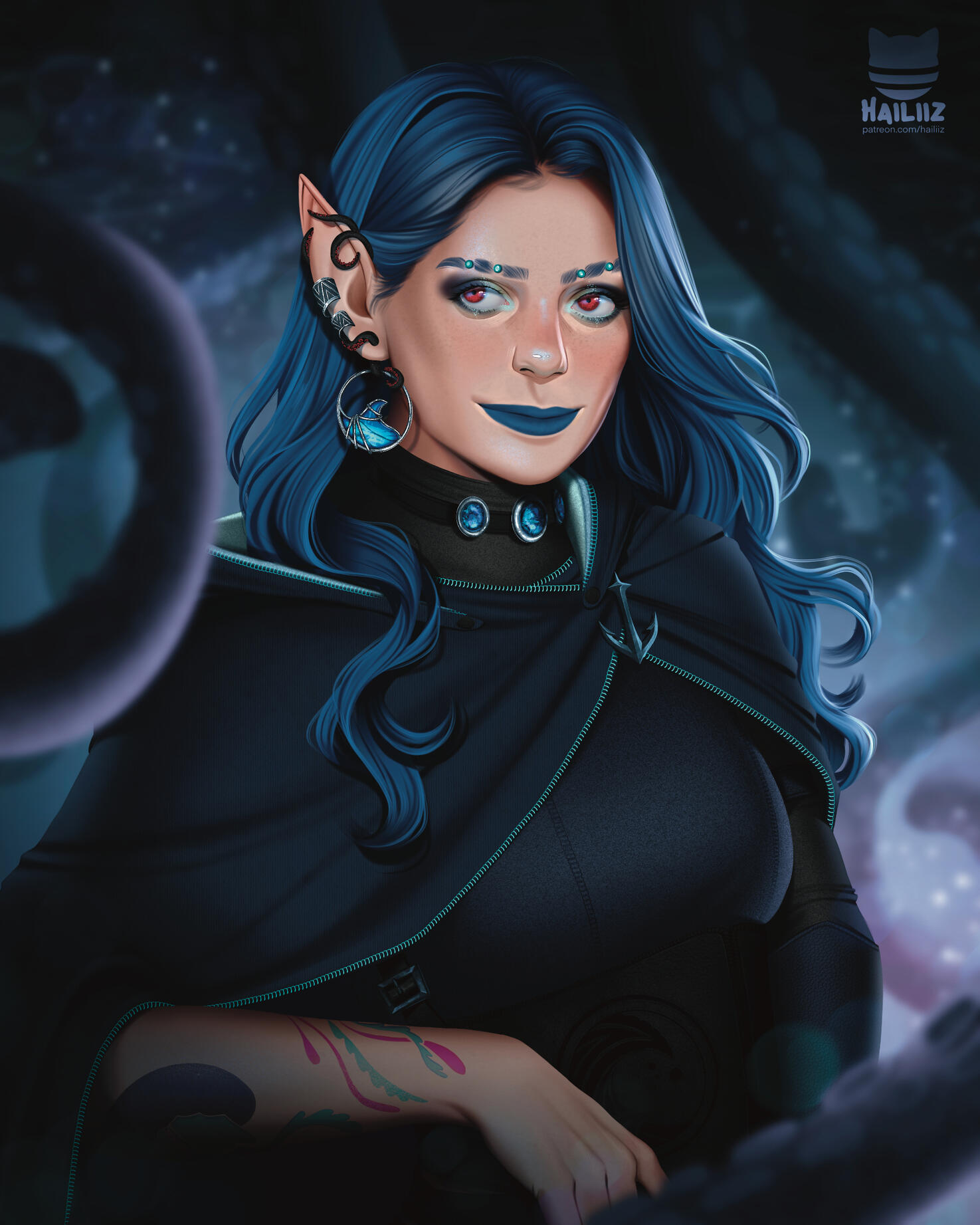 **== Savannah / @farsideofnowhere
**==
⭐⭐⭐⭐⭐
Absolutely breathtaking. She turned out exactly as I wanted if not better. Ricky really takes the time to understand how YOU see your character and brings all the little details to life. She is in constant contact, sending updates and making sure everything is perfect. Definitely getting another commission soon :)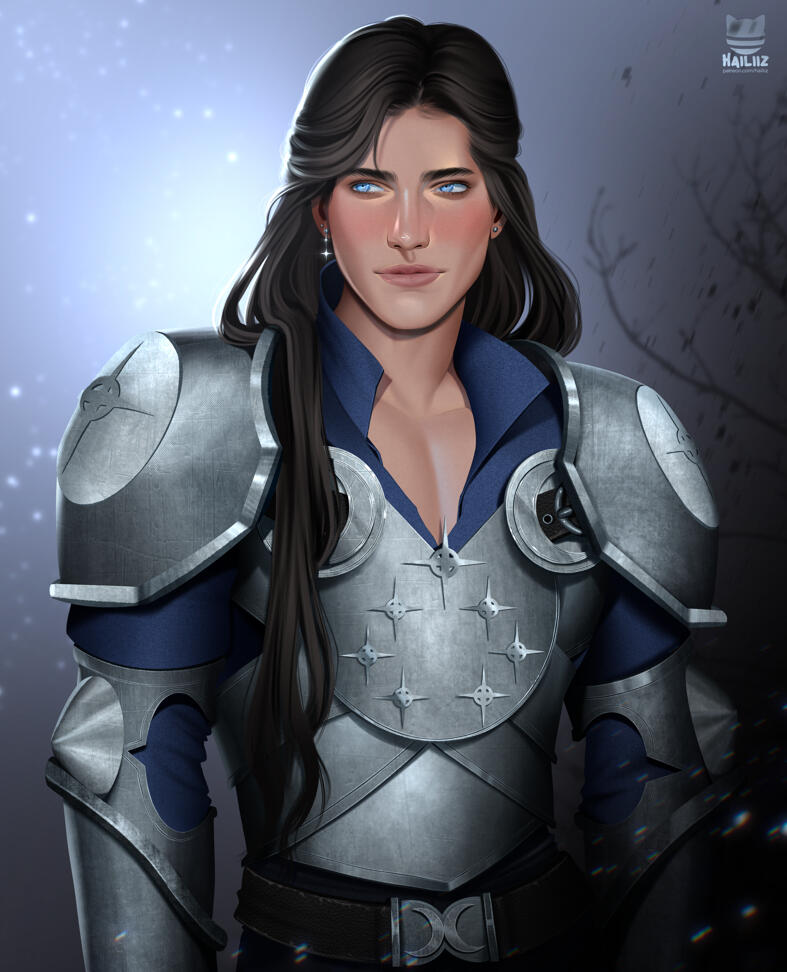 **== Moon
**==
⭐⭐⭐⭐⭐
The sweetest, kindest, and most patient person out there while also being so talented I'm awestruck!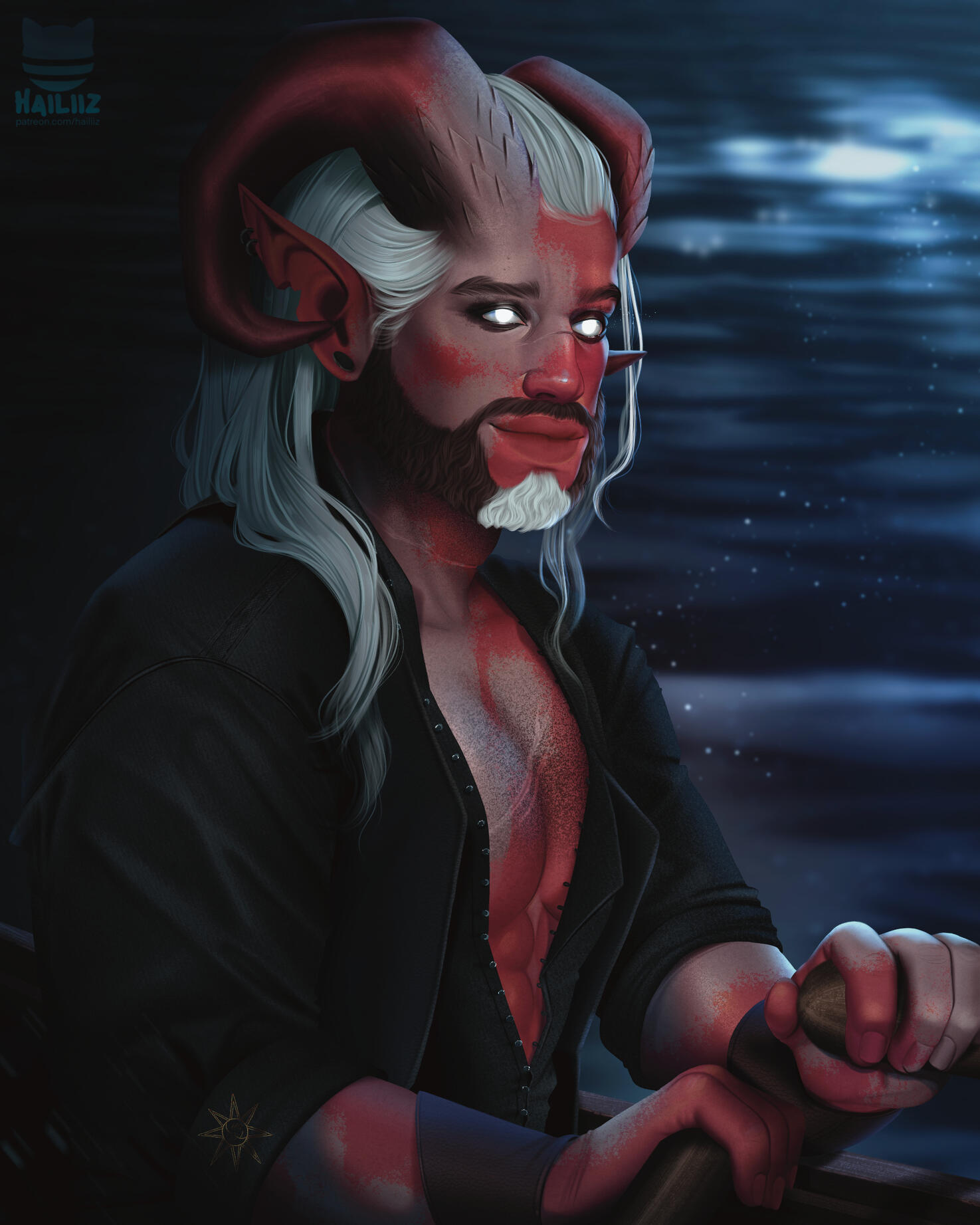 **== @cricketango
**==
⭐⭐⭐⭐⭐
I had so much fun working with Ricky, she's so creative, positive, considerate, and receptive to changes!! My piece came out beautifully and I am so happy.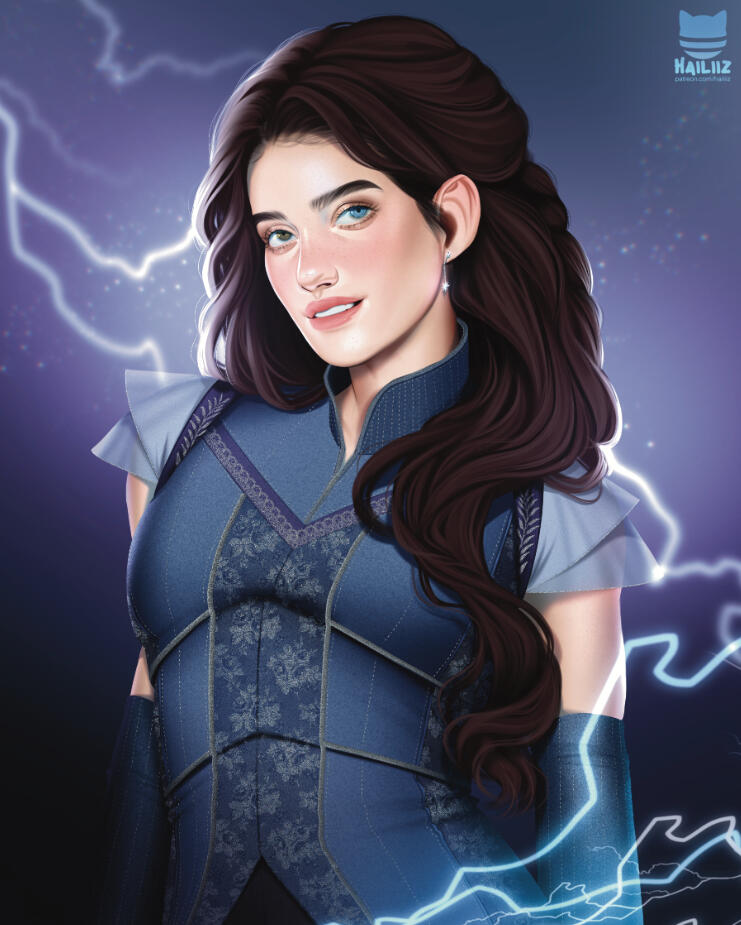 **== @kittchenkat
**==
⭐⭐⭐⭐⭐
Absolutely great, Was kind and willing to deal with my stupid hecking schedule.
10/2 would absolutely come again. Nothing but great applause. Made corrections quickly and efficiently and was over all a most pleasant experience.
Ill be coming back for more, just you wait.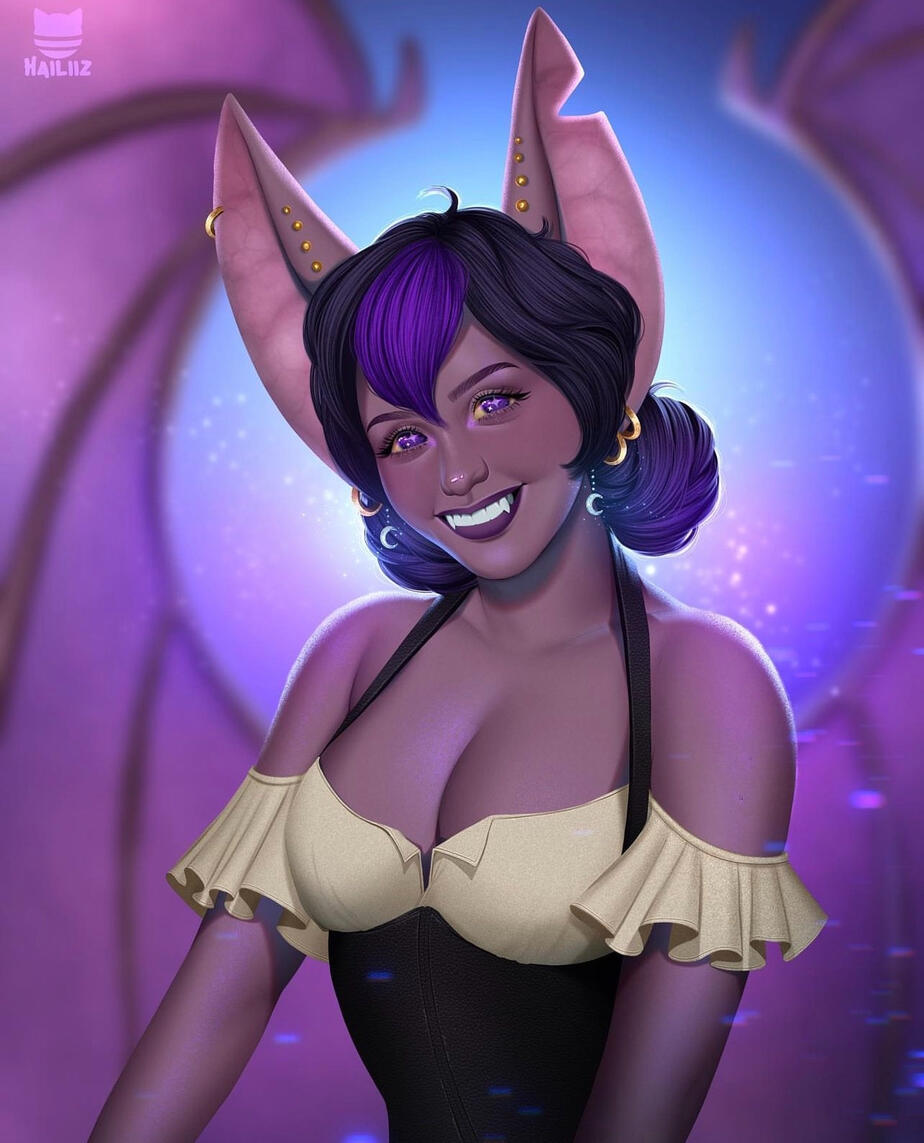 **== Elice
**==
⭐⭐⭐⭐⭐
Hailiiz offers a thoroughly enjoyable and interactive commission experience. She makes sure to ask about every little detail and is oh so friendly. There is no way that anyone could leave the experience unhappy. I am so endlessly grateful to her for bringing my special characters to life in her specific style. They are beautiful. 💘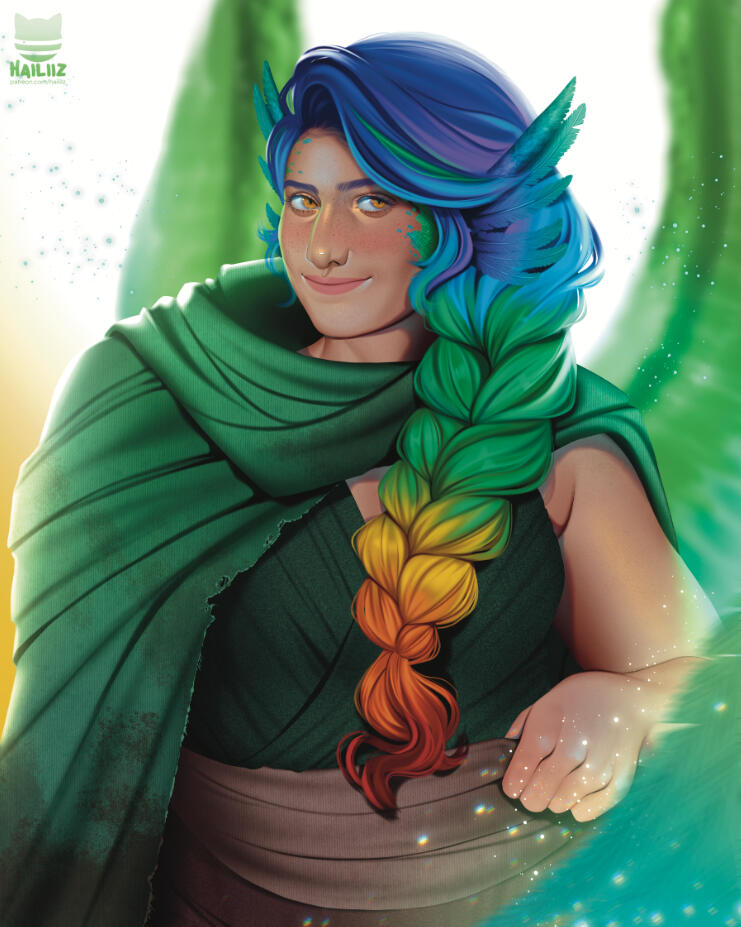 **== @EDHPlayer
**==
⭐⭐⭐⭐⭐
Worked very fast and showed great enthusiasm when collaborating with me! Very satisfied with the final product and would highly recommend her to others interested in character bust commissions!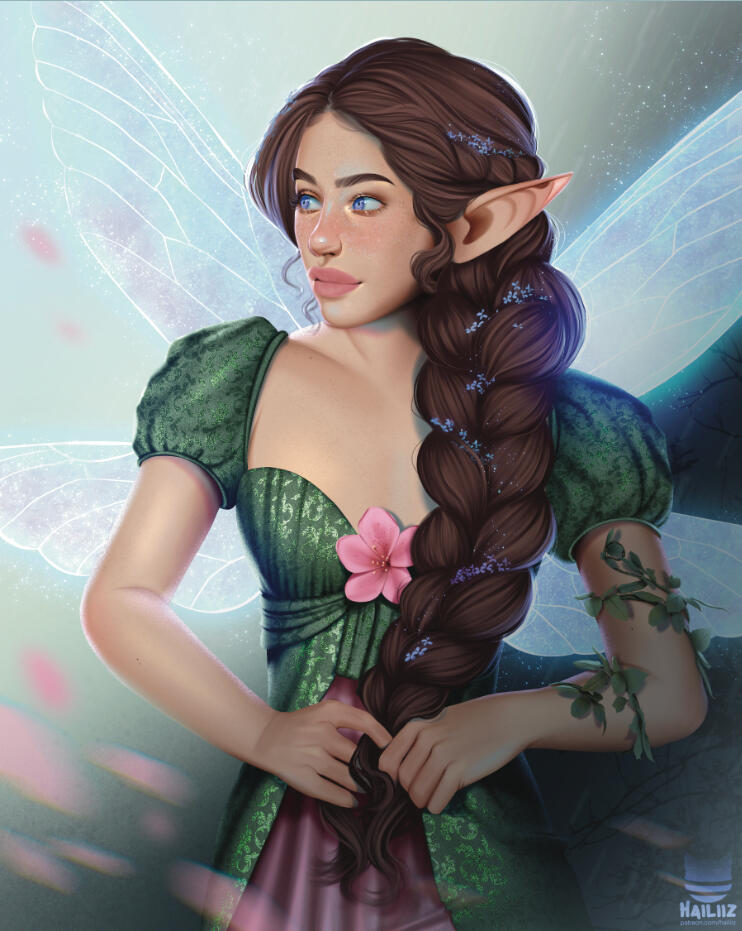 **== @blueloving
**==
⭐⭐⭐⭐⭐
Such a delight to work with and chat through this whole process with- so kind and helpful in telling me the kinds of things she needed and an absolute delight for my first art commissioning process. Her attention to detail is STUNNING, and I promise you'll be obsessed with the outcome.
**== @Justin27Goodwin
**==
⭐⭐⭐⭐⭐
Hailiiz was extremely friendly and communicative during the entire creation process, and the artwork came out better than I ever imagined. Definitely will be coming back with more commissions in the future.
**Holly / @hollyapainter
**
⭐⭐⭐⭐⭐
Wowza!!! I've never felt so cared for as a commissioner. Ricky really listened and implemented everything I wanted no matter how small or silly it seemed. I received constant updates and I was blown away at the attention to detail. Worth every penny.
**== @beethedruid_art
**==
⭐⭐⭐⭐⭐
Hailiiz is amazing! Not only is she amazingly talented, but she's one of the nicest people ever! I can't wait for the next time I get to work with her!
**Tess Lavorre
**
⭐⭐⭐⭐⭐
Literally one of the best decisions of my life. From her very first words, hailiiz made me feel like one of the most special people in the world, and she went above and beyond to produce a piece that was more than I could have ever dreamt of. Definitely my first choice for any commissioned art, whether it be fan, OC, or even just NPCs for my D&D homebrew world.
COLOURED SKETCH COMMISSIONS
Icon: $75USD
starts just below the collarbone + great for tokens!
size: 4000 x 4000 or 3605 x 4500 | 350 DPI
Bust: $100USD
Approximately ends at hip to chest, depending on posing and design
size: 3605 x 4500px 350 DPI
Half Body: $125USD
starts approximately above the knees
size: 3605 x 4500px 350 DPI